Welcome To
Cabinets Renewal
Cabinets Renewal is the best kitchen cabinets painting company serving Buffalo Grove & surrounding areas.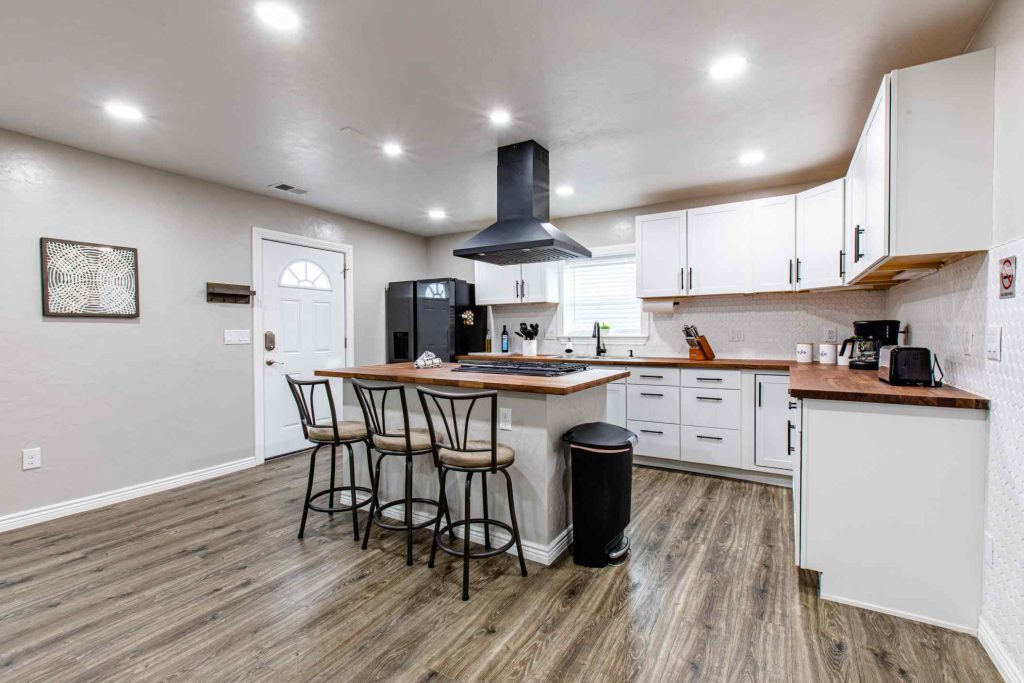 Best Kitchen Cabinet Painting Contractor in Buffalo Grove, IL
Are your kitchen cabinets in need of a fresh coat of paint? If so, you may be wondering where to turn for help. Cabinets Renewal is the premier cabinet painting company in Buffalo Grove, IL, and we would be happy to assist you with your project! Our team of experienced professionals will work diligently to ensure that your cabinets look great and function perfectly after we are finished with them. We understand that painting cabinets can seem like a daunting task – but it doesn't have to be! Let us take care of everything for you. Give us a call today to learn more about our services.
We take great pride in being the best kitchen cabinet painting contractor in Buffalo Grove, IL. We offer a wide range of services to our clients, and we are confident that we can complete your project to your specifications. We use only the highest quality paints and finishes, and we will work with you to choose the perfect colors for your space. If you are not satisfied with the results of our work, we will make it right – guaranteed.
Best Kitchen Cabinet Painting Company
We are the best kitchen cabinet painting company serving Buffalo Grove, IL and the surrounding areas. We specialize in cabinet painting and we are dedicated to providing our customers with quality services.
Benefits Of Painting Your Kitchen Cabinets
Does your kitchen need refreshing? Are the kitchen cabinets looking a bit tired and dated? If so, it may be time for a cabinet painting makeover. Our kitchen cabinet painters in Buffalo Grove will completely transform your kitchen.
Replacement cabinets are a huge expense that often isn't even necessary! With professional cabinet painting, you can get the perfect color to match your countertops and backsplashes or get those upgraded as well for a completely new look. From classic ivory to modern grays or coastal blues, we design cabinetry that suits your sense of style and your budget.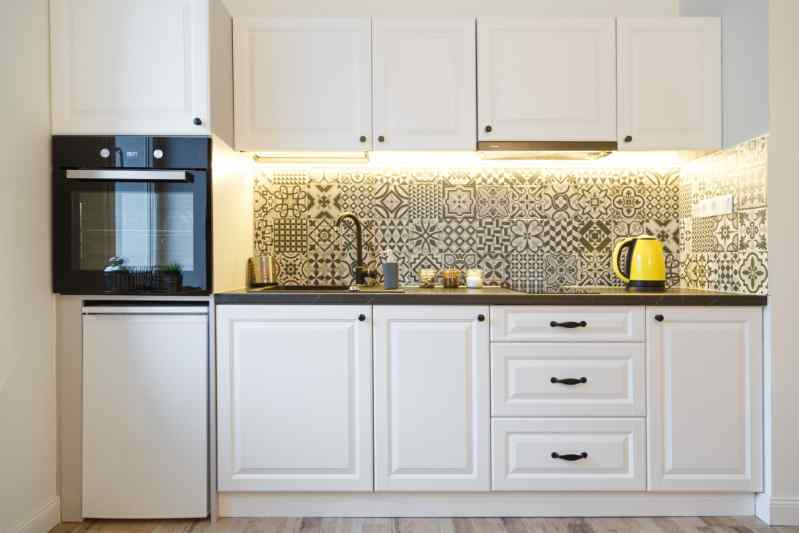 The palette you can choose from is unlimited. Whether you are looking for a classic appeal, a pop of color with island cabinet painting, or a modern update, we have the right solution for you. Instead of being limited to traditional oak, maple, walnut, or cherry finishes, you can get a high-quality painted cabinet finish that is durable and complementary to your space and lifestyle.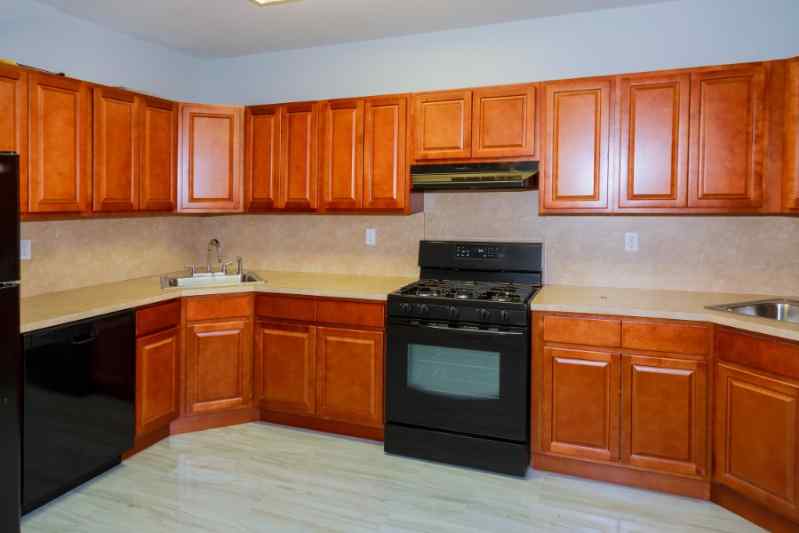 The value of your home is extremely important, especially if you're looking to sell your home. Your kitchen cabinets play a much bigger role in the overall value of your home than many homeowners realize, and by having your kitchen cabinets painted, you can give your cabinets a fresh new look that will keep the value of your home high.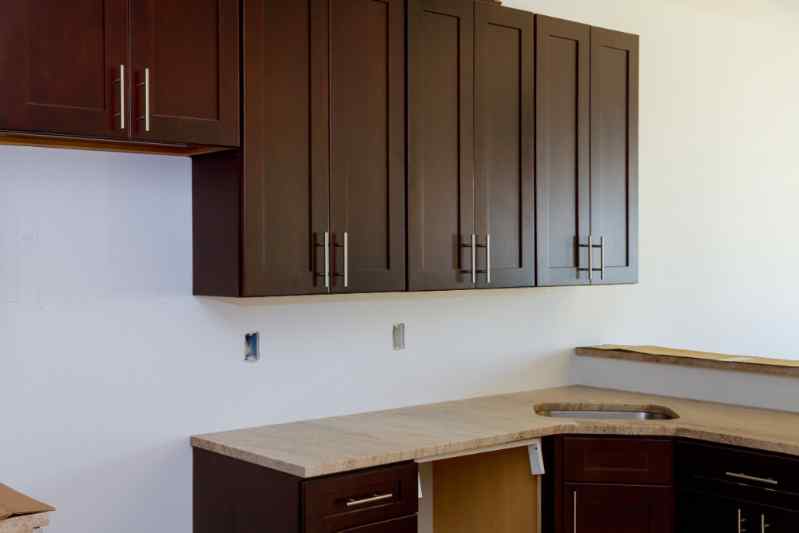 While many homeowners out there choose to replace their old cabinets, it isn't always the most budget-friendly option. If you're working on a strict budget, cabinet replacement might not be a viable option for you, but kitchen cabinet painting is much more affordable and can still produce dramatic results for your kitchen space.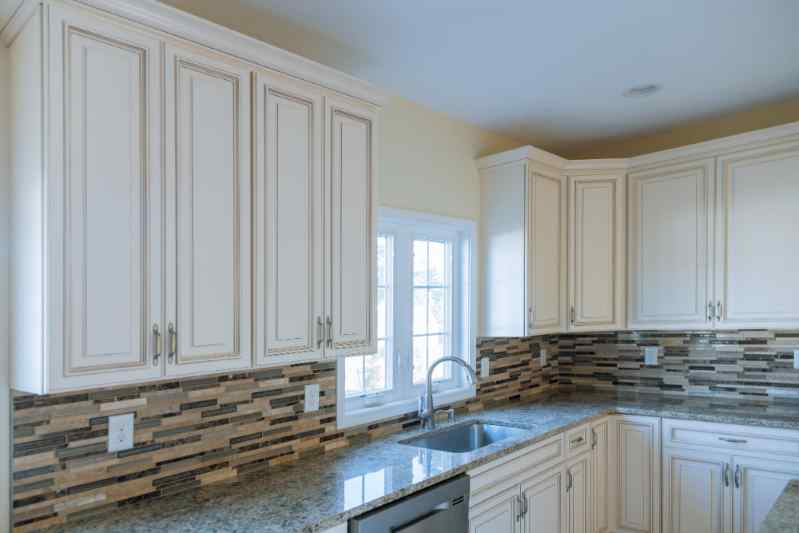 One of the best reasons to choose cabinet painting over replacement is that it can save you a lot of time. When you have your cabinets replaced, there is usually quite a bit of demolition that needs to take place in order to get rid of the old cabinets and make way for the new ones–this process can often take weeks. Cabinet painting, on the other hand, is a much simpler process and can often be completed in just a few days.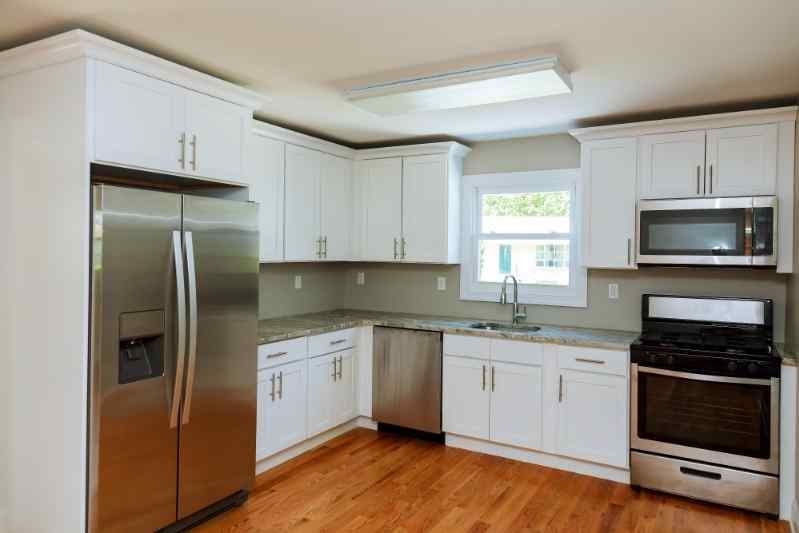 Another great reason to opt for cabinet painting instead of replacement is that it is a much more environmentally friendly option. When you have your cabinets replaced, the old ones often end up in a landfill where they will sit for years and release harmful toxins into the environment. Cabinet painting, on the other hand, doesn't require any demolition and therefore doesn't create any waste.
If you're looking for a way to give your kitchen cabinets a quick and easy update, consider cabinet painting. It's affordable, it can dramatically change the look of your kitchen, and it will keep the value of your home high. We highly recommend cabinet painting for anyone looking to update their kitchen without spending a fortune. 
At Cabinets Renewal, we are the best kitchen cabinet painting company Buffalo Grove, IL homeowners trust. We're experts in the field and we know how to get the job done right, the first time. Contact us today for a free consultation. We'll come to your home, take a look at your cabinets, and give you a quote for the job. We guarantee you won't be disappointed with our work!
Our Fast & Simple Kitchen Cabinet Painting Process
Our cabinet painting process is simple and fast. We'll work diligently to complete the project in a timely manner so that you can enjoy your beautifully painted cabinets as soon as possible.
1. Fill Out the Quick Online Form or Call Us
If you're interested in having your kitchen cabinets painted, we make it easy to get started. Just fill out our quick online form or give us a call and we will be happy to assist you.
Please attach pictures of your cabinets, including close-ups of any areas that you would like us to focus on. This will give us a better idea of the size and scope of your project so we can provide you with an accurate estimate.
2. Receive a Quote via Email or Text
Once we have a chance to review your photos and project information, we will put together a quote for you. We'll send this to you via email so that you can take a look at it at your convenience.
3. Schedule Your Cabinet Painting
Once you've had a chance to review your quote and are ready to move forward, we'll work with you to schedule a time for our team to come out and complete the work. We understand that your time is valuable, so we'll work hard to make sure that the project doesn't interfere with your day-to-day life.
Fast And Simple
We hope that this has helped give you a better understanding of our cabinet painting process. We are located in Buffalo Grove, IL and we serve the surrounding areas. If you're interested in learning more about our services or if you'd like to schedule a free consultation, please contact us today. We look forward to hearing from you soon!
Fill out this form, add photos and click "Submit"
You will receive your quote via Email or Text – usually the next day.
Interested in getting an online quote for cabinet painting? Fill out the form on our website and email us pictures of your cabinets. We will get back to you as soon as possible.
Recent Cabinet Painting Projects
Cabinets Renewal has completed 100s of cabinet painting projects over the past few years – take a look at some of our favorites jobs below:
We have completed 100s of kitchen cabinet painting projects and every single client of ours has been thrilled with the results. Check out some of the reviews below:
"Cabinets Renewal did an amazing job painting my kitchen cabinets. My kitchen cabinets were about 20 years old and starting to show their age. I am so pleased with the results! The color is perfect and the job was done quickly and professionally. I would definitely recommend them to anyone looking for cabinet painting services."
"I am so happy with the job Cabinets Renewal did on my kitchen cabinets! They were able to transform them from outdated and tired-looking to fresh and new in just a few days. The entire process was easy and stress-free, thanks to their team of professionals. I highly recommend them!"
Hundreds of Happy Customers
We have hundreds of happy customers who have used our services and are very pleased with the results. We would love to add you to our list of satisfied customers! Contact us today to get started.